Liberty Drive is an Export Import International Automotive Trading Company that deals with New and Second-hand Cars. Liberty Drive is part of the group companies of Liberty Drive Automotive Group present in France and Spain that sells exclusively to automotive professionals (B2B).
We have been working in this business since our team began in 1996, and our cars have been sold throughout Europe since.
The company Liberty Drive was established in 2003 seeking to expand and diversify its business, and aiming to increase the sales of the group. From the year 2007, on a trade policy strategy change, and in the search of a new corporate image, all the companies of the group are unified under the trade name of Liberty Drive Automotive Group. The main business of the company is the export, import and domestic resale of cars, backed by 20 years of experience in this industry, and recognized throughout Europe for its seriousness demonstrated throughout all this time.
Our offices are based in Zaragoza (Spain), a city located on a strategic way in Spain, and in Bordeaux (France), a city in full expansion and with great logistics connections.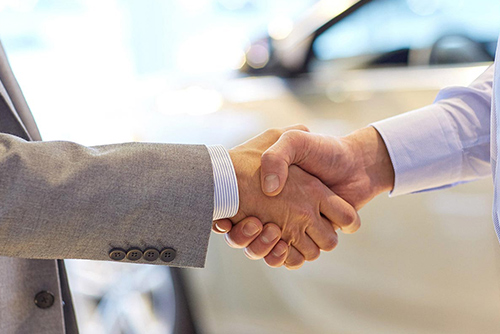 CUSTOMERS
Our customers are all professionals dealers of the automotive sector.
As a professional, you will receive our interesting regular offers, which will allow you to choose among the most interesting vehicles for you. For more information do not hesitate to contact us.
WHAT WE OFFER
We offer new cars from stock or from factory orders. We also offer, nearly new cars (demo cars & 0kms cars), light used and second-hand cars of all brands available from the EU.
Thanks our strong business relations that we have been maintaining from many years with our suppliers throughout Europe, we offer very competitive prices with all the acquisition guarantees.. We can also propose cars from Canada and USA on request.
On our site, you will find a wide range of cars that are constantly updated with competitive prices for your market. These vehicles can be purchase per unit or per full truckload. Our flexibility, transparency and speed are added values that will give you security and competitiveness, by working with us.
We are always working in a way to bring you the best deals, by helping to make car buying cheap, easy and safely, by giving you the widest range of cars available for us on the market.
Do not hesitate to contact us by phone to get the best prices. A personal attention allow us to offer more advantageous purchase conditions, by matching every specific requirements to your needs.
SUPPLIERS
Thanks to the deep knowledge of the market and the continuity of high demand for vehicles, we are ready to collaborate with our suppliers to meet their goals, help them to reach their objectives, stock clearance of present and/or former stock, stock clearance for end series models, selling fleets, etc. ... with the commitment of not selling any vehicle in the same sales territory of our supplier, to avoid all kind of competition and ensure a better sales turnover. We are confident that our know-how will be of great help.
Our long term experience in this business has provided us a very strong relationship and network with our suppliers.